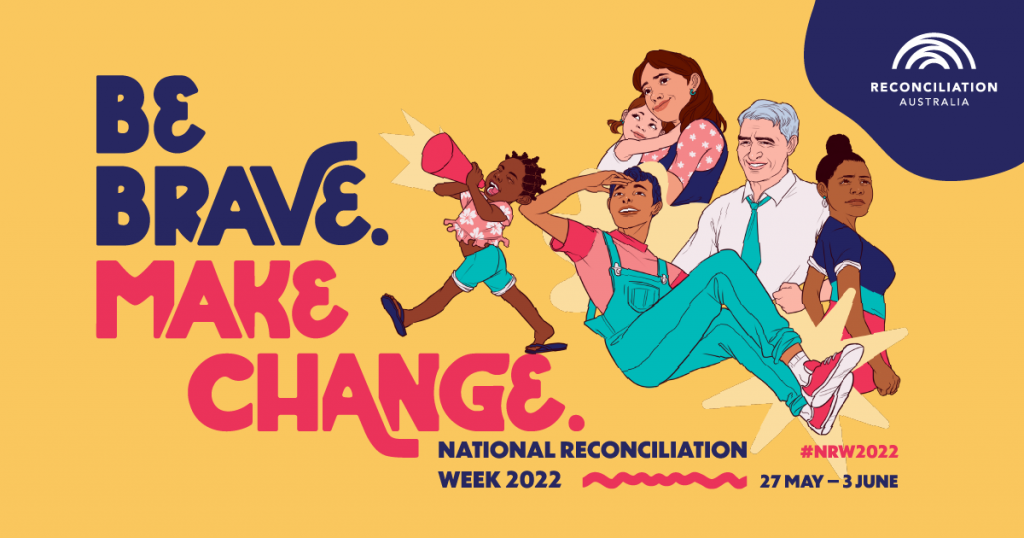 National Reconciliation Week is a reminder for all Australians to contribute to achieving reconciliation for our first nation's people in Australia, prompting all of us to learn about our shared histories and cultures.
The week always runs from 27 May to 3 June as it coincides with two significant milestones in the reconciliation journey so far: that of the 27 May, 1967 Referendum which saw an overwhelming 90% of Australians vote to give the Australian Government power to make laws for Aboriginal and Torres Strait Islanders and recognize them in the census; and on the 3rd June 1992, Eddie Koiki Mabo's court challenge which lead to the legal recognition of Aboriginal and Torres Strait Islander peoples as the Traditional Owners and Custodians of lands, and paved the way to Native Title.
The concept of National Reconciliation Week started in 1993, the International Year of the World's Indigenous Peoples, as a week of prayer for reconciliation, supported by Australia's religious communities. In 1996 the Council for Aboriginal Reconciliation launched Australia's first National Reconciliation Week and in 2001, Reconciliation was formed to continue to provide leadership on reconciliation.
This same year, 2001, which saw 300,000 people cross the Sydney Harbour Bridge as part of National Reconciliation Week which prompted other cities and towns across Australia to conduct bridge walks also.
Every year now in Australia, schools, workplaces and communities come together during Reconciliation Week to support our reconciliation with Australia's First Nations people. This year's theme of Be Brave, Make Change, follows on from last year's theme to Take Action. It prompts every individual, organisation and community to take steps to help bridge the gap and find reconciliation.
BUSY Sisters supports our First Nations People and strives to support our female sisters in their career paths, providing mentoring, a welcoming community, and access to resources to help them succeed.